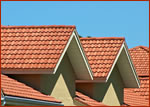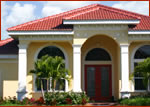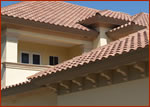 Tile roofing is durable, stylish and very popular in Florida communities. When considering a tile roof, major factors are: tile material (clay or concrete); profile (flat vs. a more Spanish look)
; underlayment (90lb, peel & stick or modified bitumen); and attachment (foam or screws) .
FPL Rebate:  Ask about an FPL Rebate for energy-efficient, FPL-approved tiles offered by Capps, an FPL-approved contractor.